Join in and follow
the adventures of Mr Bear
Our first Connected Learning Festival for young learners celebrates the learning and teaching of English for Nursery and  Early primary School learners.
Through short videos Mr Bear and his friends take teachers and their learners from the comfort of their classroom to our virtual land where everything is possible!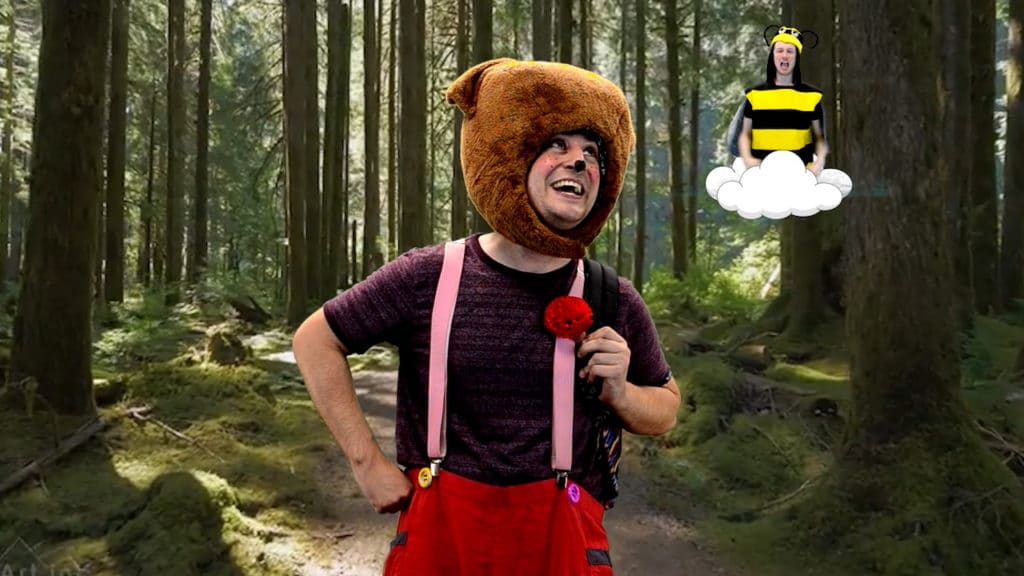 Home learning: Some tasks and challenges are given to learners to take home to their parents/carers.
Involving the school wider community makes the Festival a happier one!
Share what learners produce with other schools from other countries on Padlet. Practitioners are given ideas on how to record what is produced by their learners and to create an exhibition which can be shared on Padlet and/or within their own school.
Schools get access to our resources for a period of 3 months.
Teacher's Notes guide practitioners throughout our Festival. Young pupils can develop their language skills through stimulating activities and engaging characters!
Let's follow Mr Bear and his companion, Cheekie the Bee, on five exciting Adventures.
They will take you and your class to do some sightseeing in London, to visit a safari park in Scotland, to go shopping with Mr Bear and of course to visit the Land of Honey!
Working together we can help them decide where to go or what to do next through our multiple choice interactive options!